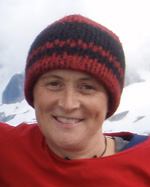 Teaching Philosophy:
My teaching philosophy is to create a supportive and encouraging environment in which students are inspired to learn and challenge themselves. I try and foster a balance between helping them tackle the inherent difficulties in developing more skill on the oboe and celebrating the joy of playing music. I provide opportunities to perform in solo and chamber music situations. I share with them my passion for the oboe and music making, and dedicate an impressive amount of energy and support to them while they are in my studio. I believe strongly that participating in and continuing to develop their skills and love of music through high school can help balance the increasing academic pressures that often leave them feeling overwhelmed.
Availability: Monday afternoon/evening. Some possible flexibility.
Biography
Jennifer Weeks grew up in Montreal, Canada. She received a Bachelor of Music degree from McGill University where she studied under Theodore Baskin. As the recipient of two Canada Arts Council grants she was able to pursue a Graduate Diploma from the Cleveland Institute of Music where she studied with the renowned oboist John Mack. Additional training included a summer with the Tanglewood Fellowship Orchestra in Massachusetts. Jennifer served as principal oboe for the Kingston Symphony Orchestra and on the faculty of Queen's University in Ontario before moving to the west coast. As a freelance musician she has performed with many orchestral and chamber music groups throughout North America including l'Orchestre Symphonique du Quebec, Les Violons du Roi, l'Orchestre Metropolitain de Montreal, the Canadian Opera Company, The National Ballet of Canada, the Canadian National Arts Center Orchestra, the Sarasota Opera Company, the Pacific Northwest Ballet, and the Seattle Symphony.
Inspired by the natural beauty of the area and curious about life outside of music, Jennifer went back to school and received a degree in Environmental Science in 2005. She worked for the Samish Indian Nation's Department of Natural Resources for 4 years before finding her way back to music. Jennifer is currently the oboe instructor at Western Washington University, maintains a small private studio in Bellingham, WA and at the Peterson Conservatory of Music and Art in Mount Vernon, WA. She loves playing chamber music with local musicians and in 2013 she started Summerwinds, a summer chamber music camp for young woodwind players run through Western Washington University's Extended Education and Arts Preparatory Academy.