Starry Night Chamber Orchestra Concerts
Schubertiana concert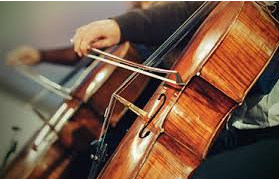 3 pm Saturday, April 1, 2017
Lincoln Theatre, Mt Vernon
A Romantic concert featuring the music of the great Viennese composer, Franz Schubert. Guest Young Artist, Hugh Davis, baritone, performs songs (lieder) from Schubert's prodigious creative outpouring. The composer's last work, the gorgeous C major String Quintet, for two violins, viola, and two celli, will be the grand finale.
Adults: $20; 16 and under: $10. Tickets may be obtained from the Lincoln Theater Box Office, 360-336-8955, www.lincolntheatre. org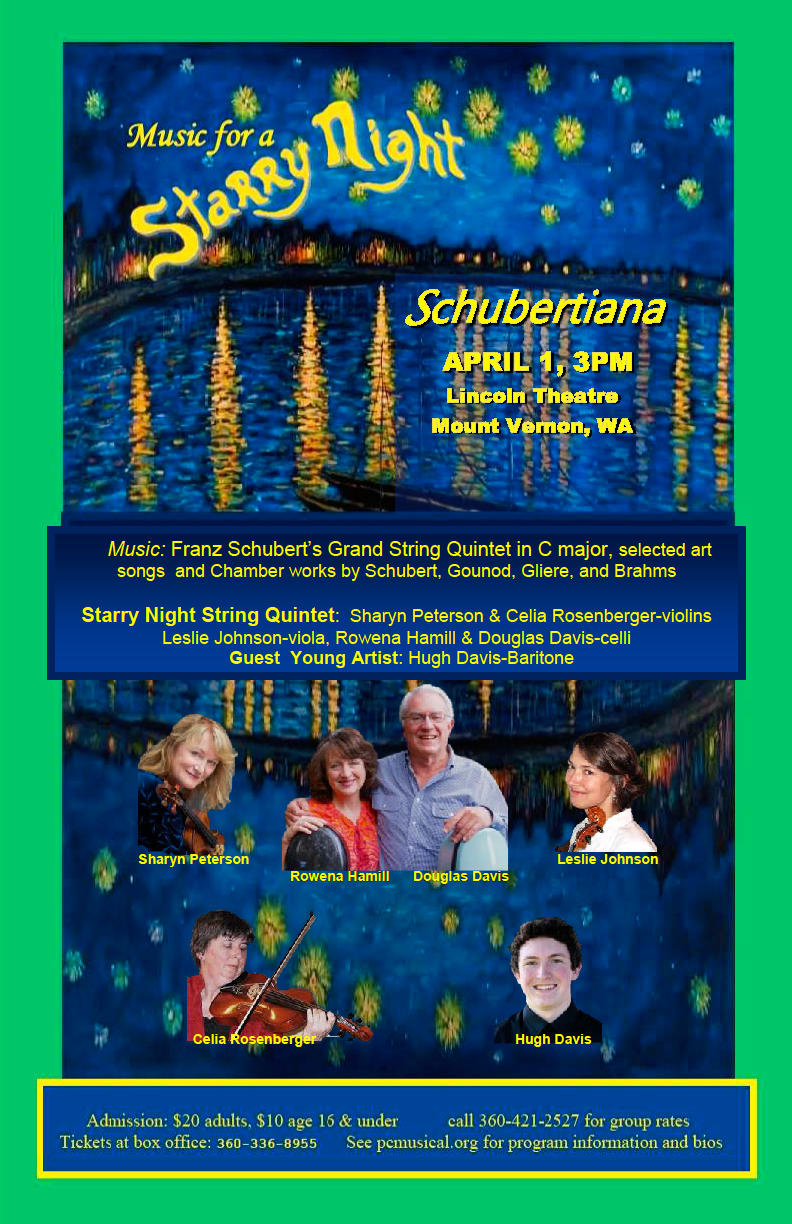 The performers:
Rowena Hammill, cello, and Douglas Davis, cello, are Artistic Directors of Vashon Chamber Music and the Vashon Island Cello Camp. For many years they were the first stand of cellos in the Los Angeles Chamber Orchestra. Douglas also played principal cello for the Pasadena Symphony and first chair cello for many Hollywood composers, including John Williams and James Horner, while Rowena played (and still plays) Associate Principal Cello for the Los Angeles Opera. They are the proud parents of two boys, one of whom, Hugh, will be singing at the April 1st concert.
Hugh Davis, Baritone, is a senior at Vashon Island High School. In 2016 he played Billy Crocker in Vashon High School's production of Anything Goes and the role of Thierry in Vashon Opera's Dialogues of the Carmelites. In January 2017 he placed first in both the classical and musical theater divisions of the Tahoma Chapter of NATS student auditions. In February he won second prize in the Schmidt Vocal competition and was chosen to attend the Met Opera Guild's High School Opera Singer Intensive at Lincoln Center in New York City.
Sharyn Peterson, violinist, vocalist, and violist, is a Northwest native, trained at University of Washington. She has soloed with several symphonies in the Northwest, and is an experienced instructor of all ages of instrumental and choral groups. Her Master's Degree in Violin Performance included many credits of string pedagogy and vocal performance. Her primary violin instructor was the esteemed Emanuel Zetlin, and she received her MA in Violin performance with Denes Zsigmondy. As a full scholarship attendee, she performed in the Tanglewood Orchestra under Seiji Ozawa and Leonard Bernstein. Currently Director of Mount Baker and Fidalgo Youth Symphonies, Mrs. Peterson has served on the faculties of Seattle Pacific and Western Washington Universities, Skagit Valley College, Sehome High School, Shuksan Middle School, Whatcom Hills Waldorf School, and many others. She has directed Sounds of Summer Music Festival for over two decades; teaching strings, conducting the advanced groups, coaching chamber music, and directing the choirs. As a conductor, she directed the Skagit Opera, the Starry Night Orchestra in Meydenbauer Hall, Bellevue, and numerous full production musicals in the Skagit Valley, Washington. See Sharyn's full bio
Celia Rosenberger is a classical violinist and teacher by trade and training. She also plays Irish and Celtic fiddle music, performs on the violin, viola, cello, and recorder, teaches an assortment of instruments to people aged 5 to 95+, directs the Lopez Youth Orchestra and the Lopez Chamber Orchestra, and plays with the Starry Night Chamber Orchestra. Celia was a member of the San Francisco Ballet and Opera Orchestras and the St. Paul Chamber Orchestra, and was a freelance concertmaster and chamber musician in San Francisco for many years before moving to Lopez Island to raise her children and pursue her love of teaching. She studied violin with Szymon Goldberg, concertmaster of the Berlin Philharmonic and conductor of the Netherlands Chamber Orchestra, and chamber music performance with Margaret Rowell and Colin Hampton. Celia is ever grateful to her mother for making her practice every day so she would acquire the skills needed to be a successful musician. See Celia's full bio
Leslie Faye Johnson, Viola, received much of her performance training at the Juilliard School, where she studied with William Lincer, completing Bachelor's and Master's degrees; her Doctorate is from the University of Washington, where she studied with Steven Staryk and Eric Shumsky. Other teachers: Henryk Kowalski and Georg Janzer -Indiana University, Kim Kashkashian - New York City, Stephen Shingles-London, and Daniel Benjamini at the Aldeburgh Festival, at the Britten‐Pears School, England. She performed as Principal Violist/Solo Violist of Pacific Northwest Ballet Orchestra and as guest artist on many prominent Northwest chamber music series: Olympic Music Festival, Chamber Music San Juans, and Second City Chamber Music. Leslie currently a plays with the chamber group a piacere da camera. She is a champion of contemporary music, having premiered many solo and chamber works. In addition to teaching privately, Leslie has taught at Eastern Washington University, where she was Assistant Professor of Violin/Viola and a member of the Spokane String Quartet. Leslie's CD recording of the Six Bach Suites was released in 2013.
Life After Coffee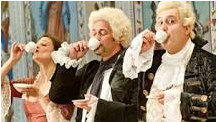 3 pm Saturday, June 10, 2017
Lincoln Theatre, Mt Vernon
The Coffee Cantata of JS Bach: a whimsical humorous piece staged as an "opera".
Lydia Randall, soprano, Richard Riddell, baritone, and Starry Night Players as the barista and customers of a coffee house in Vienna.
Adults: $20; 16 and under: $10. Tickets may be obtained from the Lincoln Theater Box Office, 360-336-8955, www.lincolntheatre. org